When did you last update your digital marketing skills?


Do you need to be more hands-on with your digital channels?
Are you a 1-person team who needs to work smarter, not harder?
Do you wish you could deliver more digital marketing in-house?
(saving $$$'s on your agency..) 
Introducing...
Digital Skills On-Demand Workshops
Upgrade & update your hands-on digital marketing skills with instant access to our 10 workshops below
What will you learn?


✅ How to locate & create unique content marketing angles leveraging free marketing tools


✅ How to produce image and video based digital creative/assets at speed without engaging an agency


✅ How to setup a tracking system so you can track every click your target audience makes across your digital marketing 


✅ Create content to generate higher CTR headlines to increase engagements and open rates for your content, social and email marketing programs


✅ How to save thousands (literally) on video production without compromising quality


✅ Claw back hours on project management and time costs working with partners 


✅ How to increase marketing productivity and efficiency when working in teams


✅ Seamlessly connect digital marketing systems and marketing tools together easily


✅ Highlight the most important marketing tools and chrome extensions you need to know to grow your brand, business or career
Here's a sneak preview of what's inside Digital Skills On-Demand from a recent
Mumbrella 360 presentation
Who will learn the most from the workshops?


☑️ Marketers who have limited or shrinking digital budgets
☑️ Smaller marketing teams who run digital marketing in-house
☑️ Business Owners, Start-ups and Entrepreneurs
who are implementing on a shoestring
☑️ Marketers looking to bring digital capability in-house
☑️ Marketers who want to grow their careers in digital marketing
☑️ Agencies who are looking to grow digital capabilities or efficiencies 
☑️ Communication managers from government department of all levels who fit the above descriptions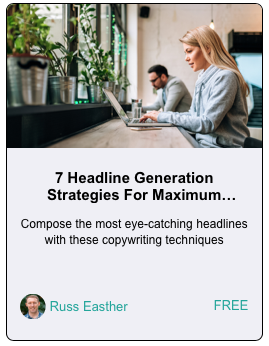 Try our FREE "Headline Generation" workshop for free and learn how to create compelling, eye- catching headlines to increase your engagement rates!
✅ How to write stronger headlines to generate more sales, leads or engagement
✅ How to leverage multiple (& free) online resources to guide you to create the best headline for purpose
✅ An easy-to-follow, four-part, strategic framework to significantly increase the punch from your next headline
✅ ...... plus access to many more resources including hand picked articles, videos and tools within the "Learn More" section
Start updating your digital skills today with this FREE workshop!
What people say about digitalbrief skills workshop...
Don't take our word for it. Below are hand written testimonials from graduates of our skills programs
Are you ready to upgrade & update your hands-on digital marketing skills?


Gain instant access to
1 or all 10
on-demand skills workshops with 
three easy
payment options
 below:
1. Purchase any workshop individually for $97 AUD








3. Access all 10 workshops of Digital Skills On-Demand for 12 months for a discounted one-off payment of $797 AUD! 
(That's an annual saving of $367!)
Click On The On-Demand Workshops Below To Learn More...